Update from AMT & IMTS
To our Manufacturing Colleagues, Partners and Friends:
Like you, we are concerned about the health crisis that we are all living through. We sincerely hope that your family, employees, and companies remain safe and healthy through this time.
We at AMT realize this is affecting everyone's life and business. As we move forward, we believe that manufacturing will bounce back stronger and more engaged than we have seen in many years. In addition, we believe that manufacturers will be laser focused on shortening the supply chain and redeveloping their supply base within the United States.
To this end, IMTS 2020 is poised to play a critical role in the revitalization of manufacturing in the United States. With IMTS almost six months away, we are continuing to bring new and exciting features to the show and are fully committed to opening as scheduled on September 14, 2020.
You may have heard that our partner McCormick Place is assisting in this crisis by converting several exhibit halls into a temporary hospital for patients with non-threatening conditions. We have offered our services to support them in this effort and will communicate more details on this as we learn more.
In discussions with our trade show partners, they have informed us that several trade shows will take place ahead of our scheduled opening in September.
AMT is committed to serving our manufacturing community in the most effective way possible. We believe a robust IMTS is the best way to contribute to our industry and help grow a strong economy.
We look forward to working together for manufacturing's future.
Sincerely,
Douglas Woods
AMT President
Peter Eelman
AMT Vice President & CXO
IMTS 2020 will be the 33rd edition of the Premier Manufacturing Technology show in North America. Industry professionals from all over the world visit IMTS to see and experience more than 15,000 new machine tools, controls, computers, software, components, systems and processes that will solve their manufacturing challenges and improve their efficiency. Why should you attend IMTS?
See Exhibitors & Products
73% Purchased or Planned to Purchase
9 Pavilions
1900 Booths
3,000+ pieces of equipment
Solve your challenges
89% Successfully Found Solutions
Solution Based Learning
Specialized Program Focus:
Job Shops, Women, Application Design Engineers
Networking Opportunities
Experience New Technology
91% found New Products to Use
Emerging Technology Center
Conferences
Digital Manufacturing. Implemented.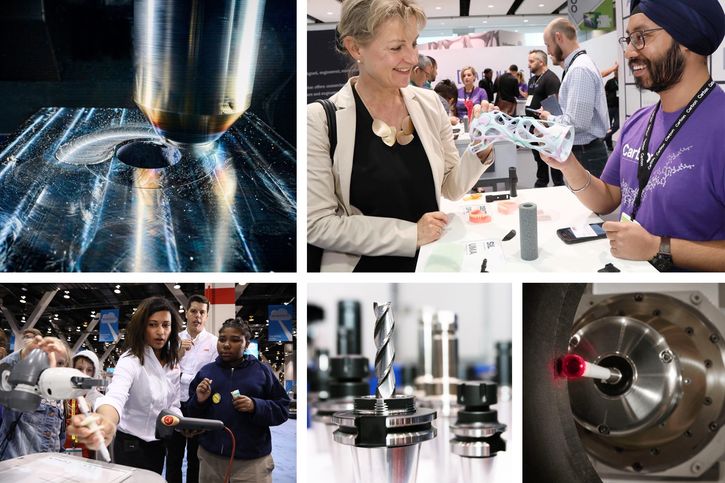 IMTS Pavilions
To help guide visitors to booths quickly and easily, we organize exhibits in Pavilions that are geared toward specific industries, technologies and solutions. Select any pavilion to view the description and exhibitors in that pavilion.
HANNOVER MESSE USA
Since 2012, HANNOVER MESSE USA has co-located with IMTS, bringing everything together at a single venue and establishing the ideal platform for industrial change. Discuss with your industry peers, take part in presentations with renowned experts, and research and discover solutions to take back to your plant.
See Who's Exhibiting
Learn More About HANNOVER MESSE USA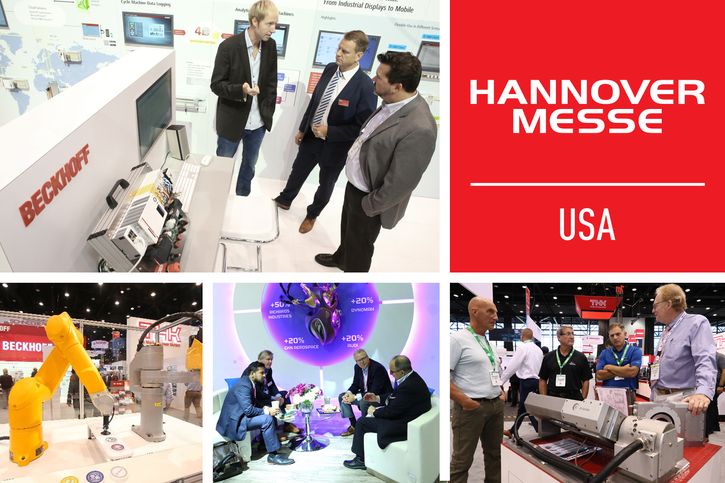 IMTS 2020 Digital Calendar
Keep a yearly calendar handy on your desktop as you anticipate and plan for IMTS 2020, September 14 – 19, 2020.
View Download Options
Tell Your Story
The greatest manufacturing stories come from you. We want to learn about what manufacturing means to you. Share a story about something you've done that someone said couldn't be done. Or, tell us about a manufacturing superhero who's made an impression on you.
Tell Your Story