6920 Santa Teresa Boulevard
Suite 201
San Jose, CA 95119
United States of America

P: 408-224-9167
F: 408-224-9168

---
About FactoryWiz
FactoryWiz is a pioneer in the "Smart Factory," aka Industry 4.0 or IIOT. FactoryWiz Monitoring boosts productivity by collecting live unbiased shop floor data, creating baseline metrics and identifying process improvement opportunities.   Vital CNC machinery and other production equipment status and reports are available 24/7 via the web.
Articles & Product Announcements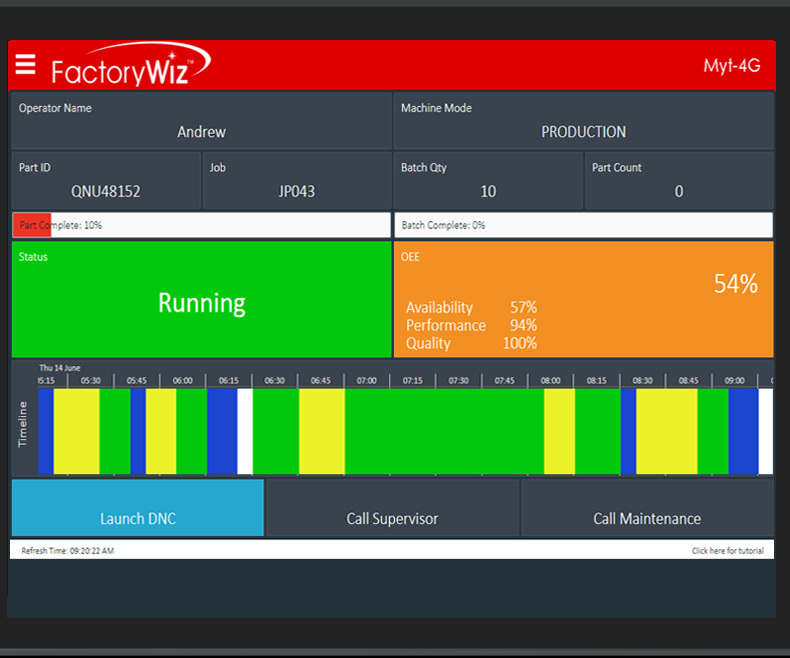 IMTS 2018: Designed for easy customization, the Flexible Tablet Interface from FactoryWiz (formerly known as Refresh Your Memory) offers widgets for data entry and display.
read more on mmsonline.com