Announcements
COVID-19 Update from IMTS 2020 Show Management:
IMTS is committed to the health and safety of our community. As concerns about COVID-19 (coronavirus) are top-of-mind, we are closely monitoring news updates, the CDC, and other shows in the United States. We are continuously assessing the situation, will follow guidelines recommended by authorities, and will communicate any updates or necessary precautions as they arise. With IMTS 2020 opening on September 14, 2020, we are moving forward to host a safe and successful event.
Kindly direct any questions or concerns to our response team at info@IMTS.com or call 800-828-7469.
Visitor Housing is NOW OPEN!
For full information and booking details, check out the Visitor Housing section.
For more important show announcements, subscribe to the IMTS Insider. With the Insider, you'll also receive information on business solutions, manufacturing technology advances, marketing & sales tips, professional development, and industry events delivered right to your inbox!
Housing Fraud Alert
IMTS 2020 Housing is not open yet - check back often for updates. In the meantime, beware of fraudulent companies presenting themselves as official partners of IMTS 2020 and offering potential rooms that might not be guaranteed or available, but they will take your deposit.
Get More Information
---
Register for IMTS 2020
Inspiration. Innovation. Technology.
IMTS 2020 will be the 33rd edition of the premier manufacturing technology show in North America. IMTS 2018 hosted the highest number of exhibiting companies ever (2,563) and was the largest in number of registrations (129,415) and in net square feet of exhibit space (1,424,232) at the McCormick Place complex. Don't miss your chance to be among the first to see the latest and greatest from the biggest and brightest in manufacturing!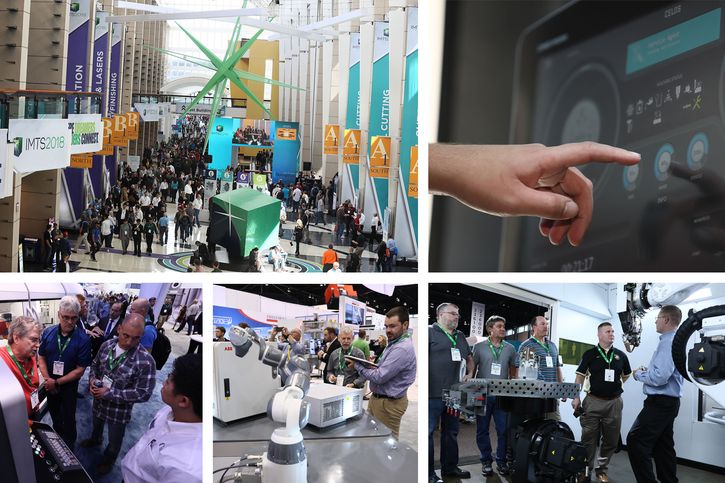 ---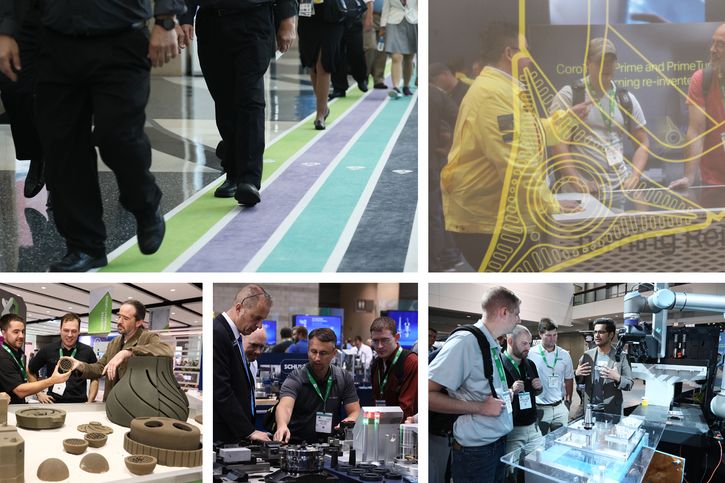 MyShow Planner
Research. Connect. Organize.
My Show Planner combines planning and logistics into one easy-to-use tool. Use the planner to browse exhibitors' online showrooms, flag booths you don't want to miss, and even make appointments ahead of time.
---
Show Management
AMT – The Association For Manufacturing Technology
7901 Jones Branch Drive, Suite 900
McLean, VA 22102-4206 USA
Show Management Staff
Register to Attend IMTS
Don't miss the chance to be part of the premier manufacturing technology show in North America. See you in Chicago in September 2020!
Sign Up for IMTS Today
Subscribe to the Insider
The IMTS Insider is your one-stop destination for updates about IMTS as well as the latest news from the industry. Subscribe to have the Insider delivered to your inbox monthly!
Get the Insider
About IMTS
Get all the information you need to know about the premier manufacturing technology show in North America. From show hours and pavilions to the history of IMTS!
Learn More