Hannover Messe USA
Imagine the Possibilities
Manufacturing has come a long way over the years, and there are many more changes yet to come as we begin to understand the business implications of the COVID-19 pandemic. We are in the midst of the fourth Industrial Revolution, and connected technologies, software, and new skills are needed now more than ever for industrial manufacturing to thrive and ensure success in the future.
---
Are You Ready?
Since 2012, Hannover Messe USA has co-located with IMTS, bringing everything together at a single venue and establishing the ideal platform for industrial change.
Cobots, digital twins, or smart factory solutions – take your pick.
Only at Hannover Messe USA can you find all the innovations and key players of the connected industry in one place. Discuss with your industry peers, take part in presentations with renowned experts, and research and discover solutions to take back to your plant.
The 114,000-plus square-foot exhibition area at McCormick Place's East Building will feature more than 500 companies, representing a variety of manufacturing verticals, including:
Industrial Automation Systems
Linear Drives, Gears, Motors & Mechanical Transmission Systems
Industrial Energy Systems
Digital/software, IIoT/Industry 4.0
Engineered Parts & Solutions
Surface Treatment Technology
Compressed Air and Vacuum Technology
Fluid Power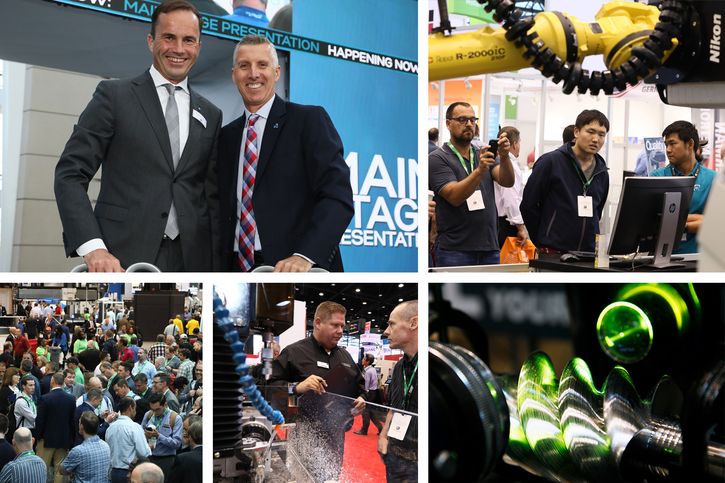 ---
Benefit from Extensive Training and Education Opportunities
You'll have access to industry thought leaders and visionaries, who will help you discover opportunities and solutions in the fourth Industrial Revolution.
These experts will explain how they've built smart factories that improve quality while maximizing operational efficiency. There is no better opportunity to learn about emerging trends, developments, and applications with direct insights from industry trailblazers.
Learn from Leading Experts from Around the World
Free for everyone visiting the show floor, the Solutions Theater will feature presentations, case studies, demonstrations, and special events.
In addition to the Solutions Theater, Hannover Messe USA will also feature:
The Global Automation & Manufacturing Summit (GAMS): This one-day summit offers opportunities and strategies for plant managers, control engineers, and manufacturing business leaders to take back to their plants.
Integrated Industries Conference (IIC): The IIC offers solutions for current manufacturing concerns, new trends, and best practices, helping companies looking to thrive in today's dynamic manufacturing environment.
Open Platform Communications (OPC) Seminar: This conference focuses on the rich feature set of the OPC Unified Architecture (OPC UA) and the unique ways that end users are putting these features to use in their applications.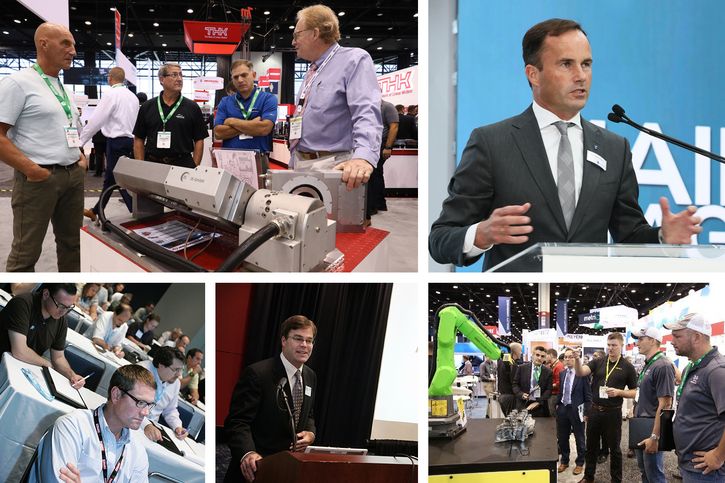 ---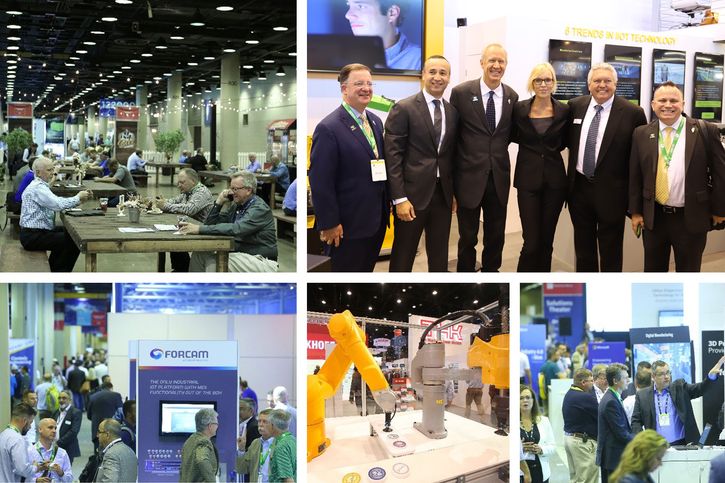 Take a Break from the Hustle and Bustle: Visit the Beer Garden in the East Hall
Looking for a quiet place for a meeting, private discussion, or just a refreshment? With authentic German décor, food, and beverages, the Hannover Messe USA Beer Garden is the perfect way to escape the busy trade show floor.
---
Make Connections that Matter
Visit the Hannover Messe USA website for more information about the event, including exhibitor and sponsorship opportunities.
Hannover Messe USA Website
ReBuilding the Supply Chain
Whether you are an advanced manufacturer, job shop owner, or OEM, you are in the midst of your own supply chain challenges, uncertainties, and questions. Access resources to help you rethink, reengage, and reestablish supply chains.
Start Here
IMTS Network
IMTS Network shares your passion for the manufacturing industry. With stories of the remarkable people that make this industry fascinating, the dynamic places that showcase how manufacturing improves communities, and the powerful processes the products that ensure economic growth.
Learn More
IMTS spark
A comprehensive digital destination to connect exhibitors and customers at a time when travel and gatherings are limited. Through educational content and networking opportunities, IMTS spark offers first-class experiences through an interface that is effective and engaging.
Start Here