Quick Show Facts
Show Name
International Manufacturing Technology Show
Show Dates
September 14-19, 2020
Show Location
McCormick Place
2301 S Lake Shore Dr, Chicago, IL 60616 USA
View on Map
Show Hours
Building / Level
Hours

Building / Level

East Building, Level 2

Hours

8:30am – 4:30pm

Building / Level

East Building, Level 3

Hours

9:00am – 5:00pm

Building / Level

West Building, Level 3

Hours

9:00am – 5:00pm

Building / Level

North Building, Level 3

Hours

10:00am – 6:00pm

Building / Level

South Building, Level 3

Hours

10:00am – 6:00pm

Building / Level

North Building, Level 1

Hours

9:00am – 3:00pm
Digital Manufacturing Comes of Age
from Modern Machine Shop Magazine
Digital manufacturing will see a much larger footprint at IMTS 2020, where you'll see not theory, but proven and practical applications of digital manufacturing technology.
Read the Article
---
See It Here First
Inspiration. Innovation. Technology.
IMTS 2020 will be the 33rd edition of the premier manufacturing technology show in North America. IMTS 2018 hosted the highest number of exhibiting companies ever (2,563) and was the largest in number of registrations (129,415) and in net square feet of exhibit space (1,424,232) at the McCormick Place complex. Don't miss your chance to be among the first to see the latest and greatest from the biggest and brightest in manufacturing!
Get a Preview of IMTS 2020 Exhibitors
Pavilions at IMTS
To help optimize your time at the show, we organize exhibits in Pavilions that are geared toward specific industries, technologies and solutions.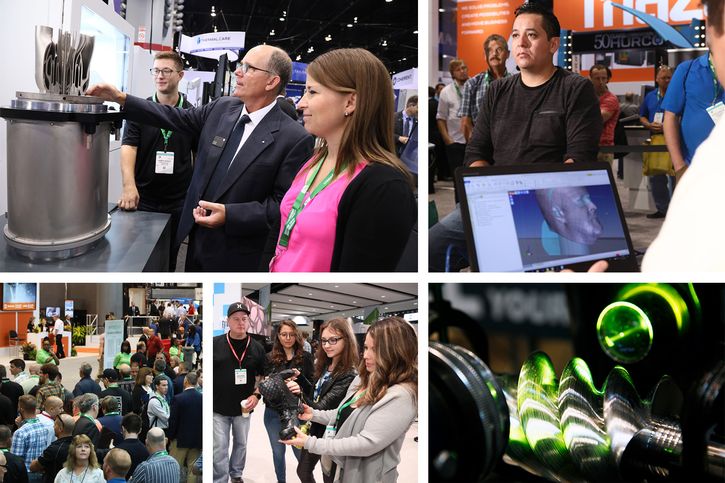 ---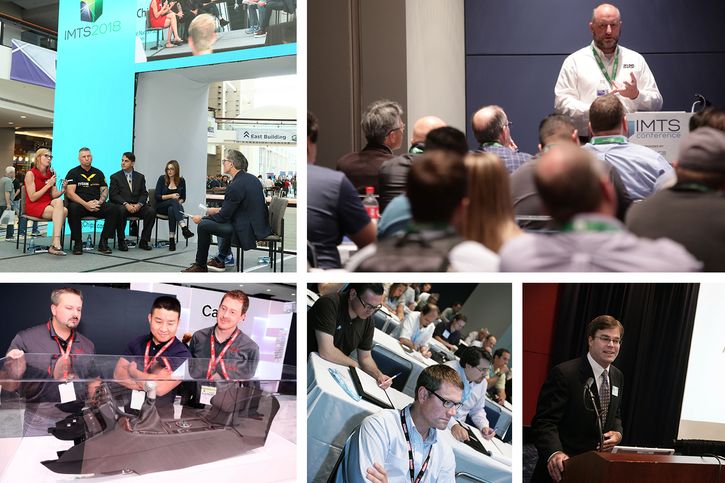 Education at IMTS
IMTS Conference
The IMTS Conference brings the industry together, under one roof and at one time, to discuss new opportunities. Network with a community of your industry peers and explore fresh ideas to enhance your business. Leave with different perspectives on overcoming day-to-day and long-range challenges.
Smartforce Student Summit
The Smartforce Student Summit at IMTS is a program that encourages student and educator attendance and enriches career consideration in the manufacturing technology industry.
Find Out More
---
Attractions
3 Special Events …
In addition to all of the excitement and innovation you'll find on the show floor, IMTS is also host to a number of can't-miss events and showcases that you'll want to experience first-hand.
Find Out More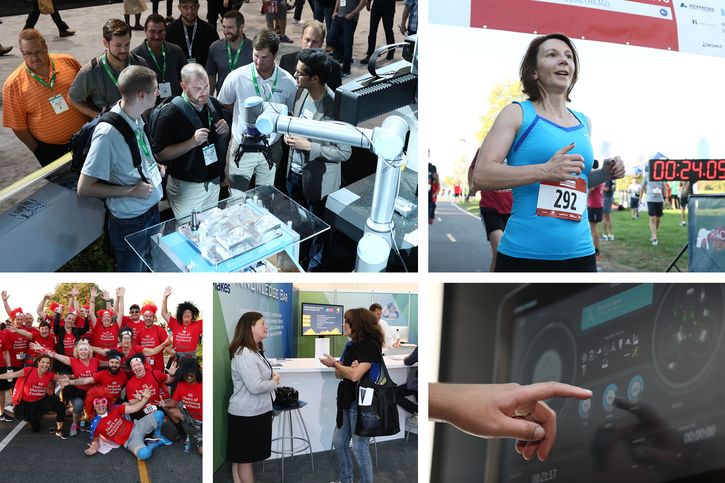 ---
Show Management
AMT – The Association For Manufacturing Technology
7901 Jones Branch Drive, Suite 900
McLean, VA 22102-4206 USA
Show Management Staff
---
History of IMTS
See how IMTS has grown and adapted along with the industry through the years. From the first show in 1927, all the way to 2018's record-breaking year...
Read About IMTS Through the Ages
Register to Attend IMTS
Don't miss the chance to be part of the premier manufacturing technology show in North America. See you in Chicago in September 2020!
Sign Up for IMTS Today
Subscribe to the Insider
The IMTS Insider is your one-stop destination for updates about IMTS as well as the latest news from the industry. Subscribe to have the Insider delivered to your inbox monthly!
Get the Insider
Plan Your Visit
Make the most of your time in Chicago by planning your visit to IMTS ahead of time. From online showrooms to travel plans, we can help with all of the details!
Start Planning Today