Quick Show Facts
Show Name
International Manufacturing Technology Show
Show Dates
September 12-17, 2022
Register for IMTS 2022
Show Location
McCormick Place
2301 S Lake Shore Dr, Chicago, IL 60616 USA
View on Map
IMTS Housing Information Opening September 2021
Announcements
Stay informed! Subscribe to the IMTS Insider for the most up-to-date information about IMTS 2022 and much more!
Subscribe today
Exhibitors at IMTS
More than 2,400 exhibitors from the manufacturing industry will display the latest products and technologies at IMTS. To help optimize your time at the show, we organize exhibits in Pavilions that are geared toward specific industries, technologies and solutions.
Explore IMTS Pavilions
---
Be Here When It Happens
Community, Solutions, & Excitement Come Together
As the 33rd edition of the premier manufacturing technology show in North America, IMTS 2022 will raise expectations of what challenges manufacturing can address. Experience the power of new equipment, software, and products to move your business forward. Discover the effectiveness of transformative technologies. Connect with industry experts and peers to partner on new initiatives.
Pavilions at IMTS
To optimize your time at the show, exhibits are organized into Pavilions that are geared toward specific industries, technologies and solutions.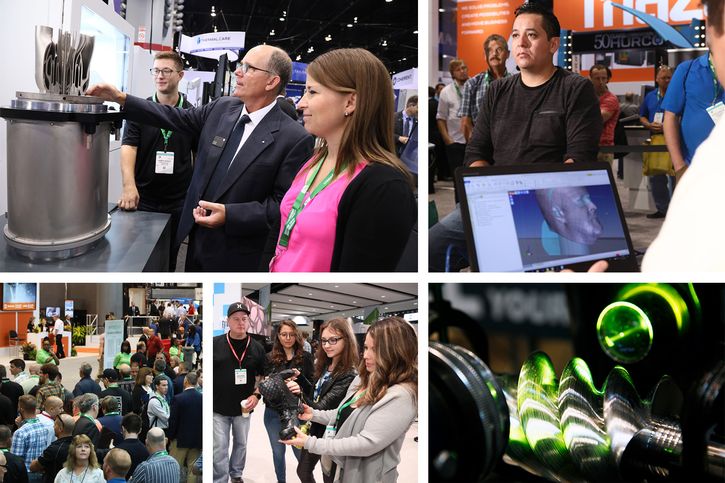 ---
Education at IMTS 2022
Beyond the trade show floor, IMTS is the venue for several top-rate conferences offering a myriad of topics ranging from deep dives on emerging technologies to guidance on building your business's competitive advantage—and everything in-between. If you need a solution, you'll find it here.
Focused Programs
IMTS recognizes that visitors come from many backgrounds and face unique challenges in their day-to-day business operations. Special programming and networking sessions are available for professionals in the communities of Job Shops, Women, Application Design Engineers, and those looking to strengthen supply chains.
---
IMTS Attractions & Events
In addition to the exhibits on the show floor, IMTS showcases a number of interactive displays featuring the latest technologies implemented in a variety of manufacturing facilities, opportunities gather and support manufacturing education, and advanced demonstrations that allow our minds wander to beyond what we once thought was possible.
---
History of IMTS
See how IMTS has grown and adapted along with the industry through the years. From the first show in 1927, all the way to 2018's record-breaking year...
Read About IMTS Through the Ages